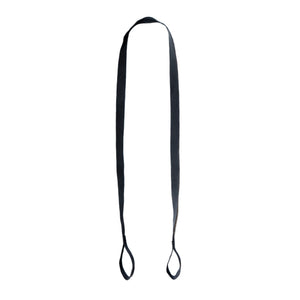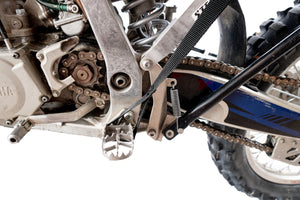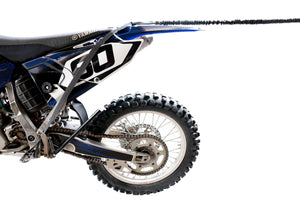 Moto Universal Peg Strap
The revolutionary Universal Peg Strap is a patent-pending motorcycle quick attach/detachment accessory for the TowWhee Adventure Tow Bungee. It provides a strong symmetrical anchor to the lead bike & keeps the TowWhee held up high preventing it from getting caught in the rear tire for technical terrain and turns.
Loop the TowWhee to the Peg Strap creating an extension of the TowWhee itself. Hook the Peg Strap to each left & right footpegs up and over the seat. Position the TowWhee away from the exhaust system. Use of a Quick Release accessory is also highly recommended for connecting to the trailing bike.
WARNING: Towing motorcycles is extremely dangerous! Go slow and have clear communication.
---